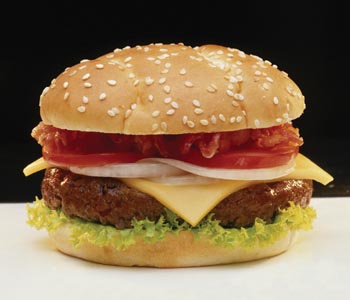 So as the July 4th weekend approaches many people will be outside grilling up burgers. So I am asking, what do you like on your burger? Do you like beef, turkey, or maybe something different like lamb? What are your favorite "toppings"?
Mine: Currently my favorite burger is a beef
(half sirloin; half chuck)
burger with Swiss cheese, sautéed mushrooms and slices of avocado with a little yellow mustard on a grilled bun.
Seriously YUM.
Here is a
list of the 20 best Burgers
in the U.S., according to GQ Magazine.