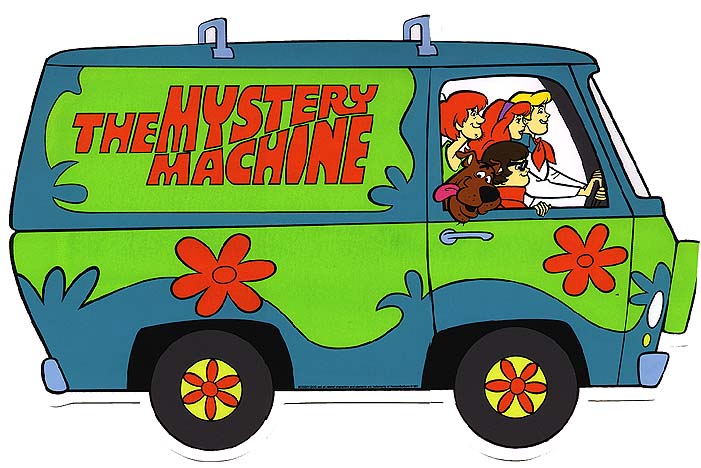 (Ok, I do apologize for the bad camera phone picture, Terry took it as we were traveling on the highway so it didn't turn out great.)


This made my day! T & I were driving to Toledo when we saw the coolest van EVER!!! The Mystery Machine! Yes, someone had painted their van to look JUST like the Mystery Machine from Scooby Doo!!! SWEET!

Since our picture is a little dark and not the best, I posted the cartoon version. Seriously, besides having an old man in the front of the van you would have thought this came straight out of your TV! It was a bit of a mind trip when we first saw it, had to do a double take like...is that really the mystery machine?!?!?!

HAHA! Thanks who ever you are, that totally made my weekend!